DOVE BIOTECH
Total renewable, sustainable organic solution for human health, water, agriculture, green energy and the environment
DOVE Biotech, a member of DOVE Group of companies, is a leader in Nano and Biotechnology, with over 30 years expertise in research and product development, producing advanced array of organic and natural base products for
 

human health, herbal and dietary supplements, cosmetics, body care, home care, water treatment, solid waste treatment, agriculture, aquaculture, animal farming, green energy and the environment.
DOVE Biotech products & services are developed with the objective to make this planet a healthier, cleaner and safer place for all life forms and the environment. Our international team of scientists and engineers is dedicated to develop and provide advanced organic & natural based technologies to make sustainable living commonplace.
DOVE Biotech is an American company, with main Research Laboratories and Production facilities located in Bangkok, Thailand. DOVE Biotech also maintains additional production facilities in Hong Kong and also Fujian province, China.
PRODUCT SPECTRUM OF DOVE BIOTECH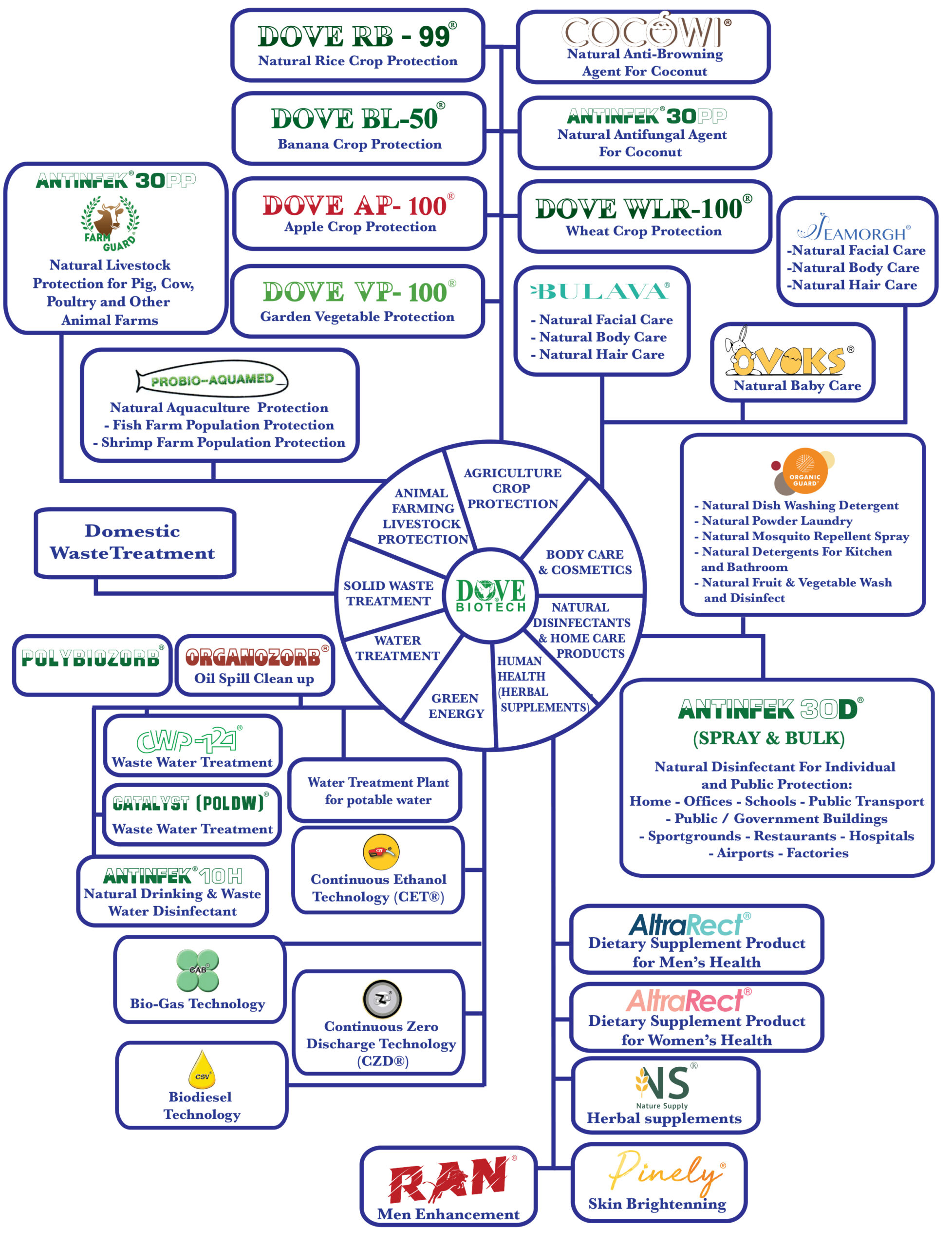 DOVE BIOTECH PRODUCTS & SERVICES RANGE
ANTINFEK® 30D SPRAY DISINFECTANT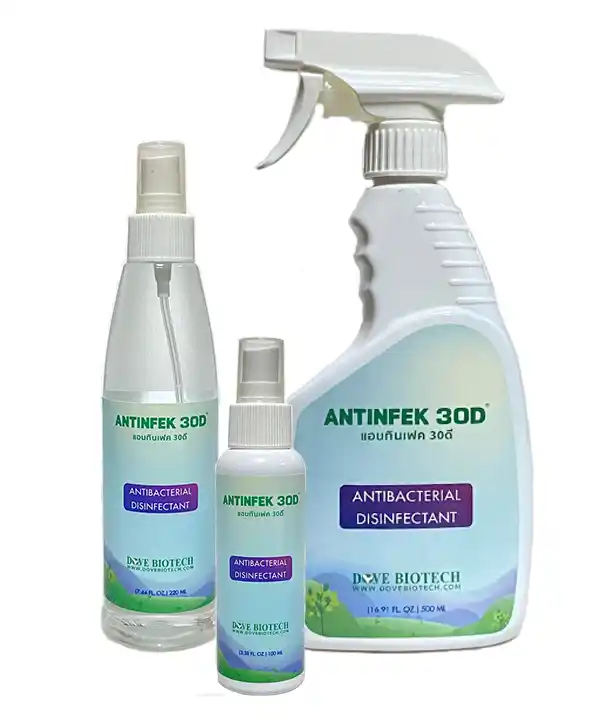 ANTINFEK® BULK DISINFECTANT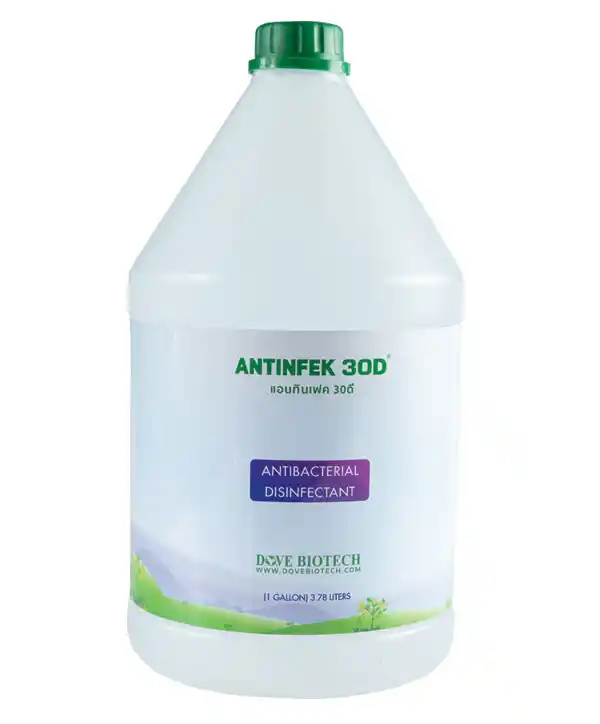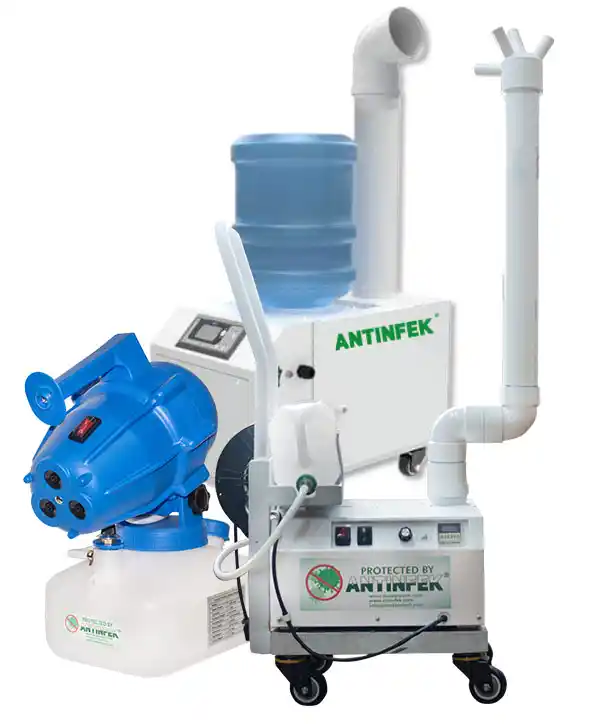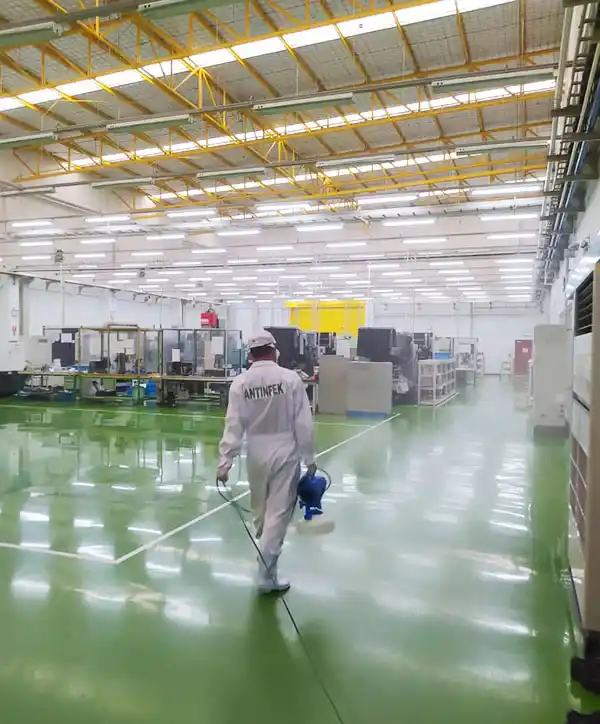 HEALTH PROTECTION ACCESSORIES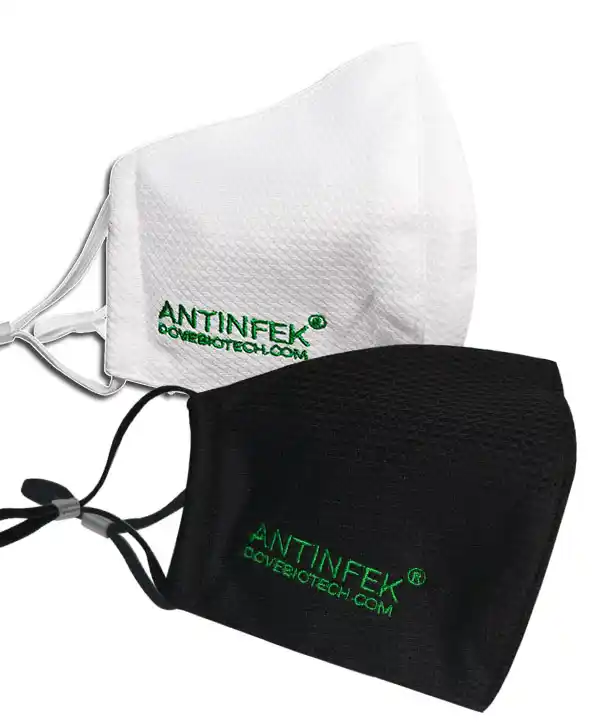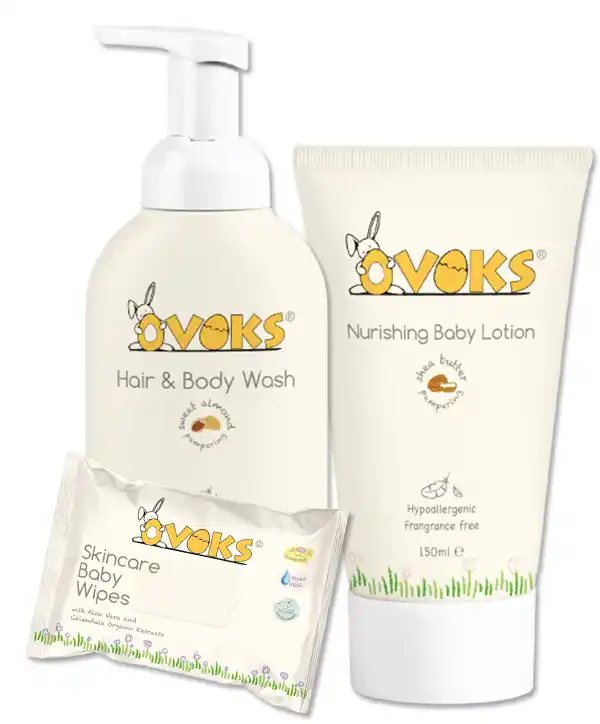 ORGANIC HERBAL BASE DIETARY SUPPLEMENTS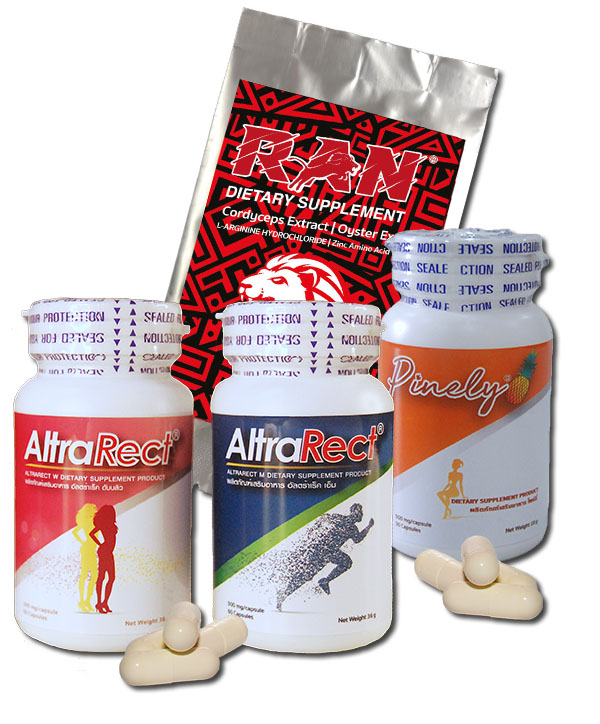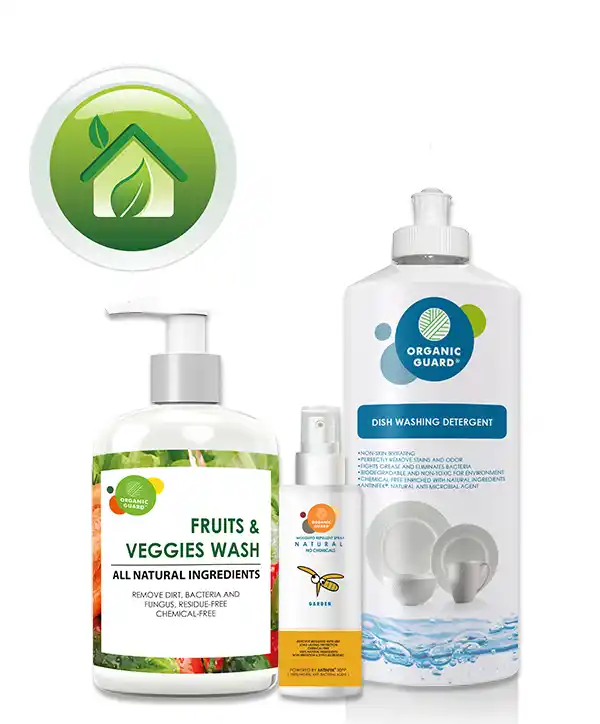 ORGANIC BASE CROP PROTECTION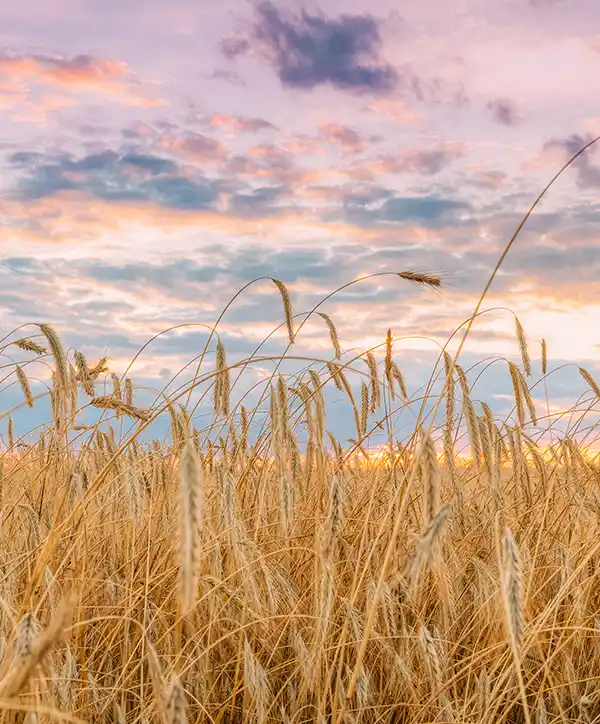 ORGANIC BASE LIVESTOCK PROTECTION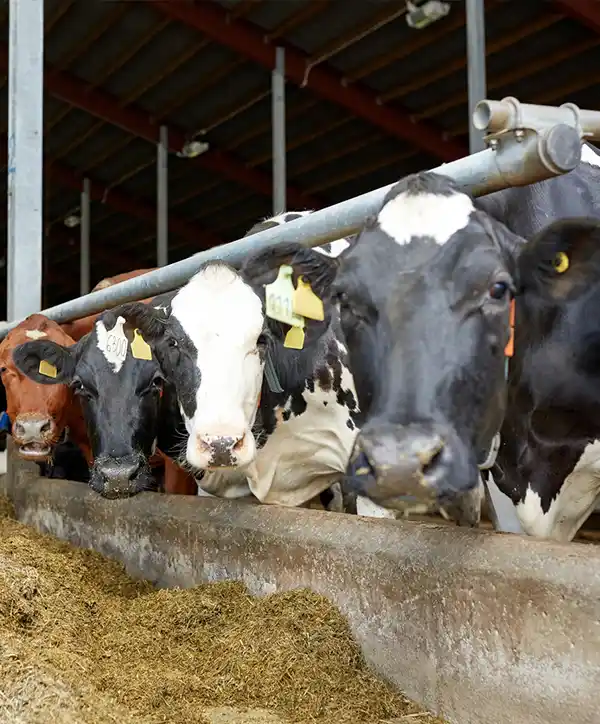 ORGANIC BASE AQUACULTURE PROTECTION