ANTINFEK® FACE MASKS
are used to protect the wearer from airborne particles, including viruses, bacteria, dust, etc.
ANTINFEK® MASKS are all in one multi-layered protection that offeres a perfect and comfortable fit on the face while still allowing you to breathe through it.
ANTINFEK® MASKS are designed with adjustable silicone ring, designed to adjust the mask strip according to the face measurements.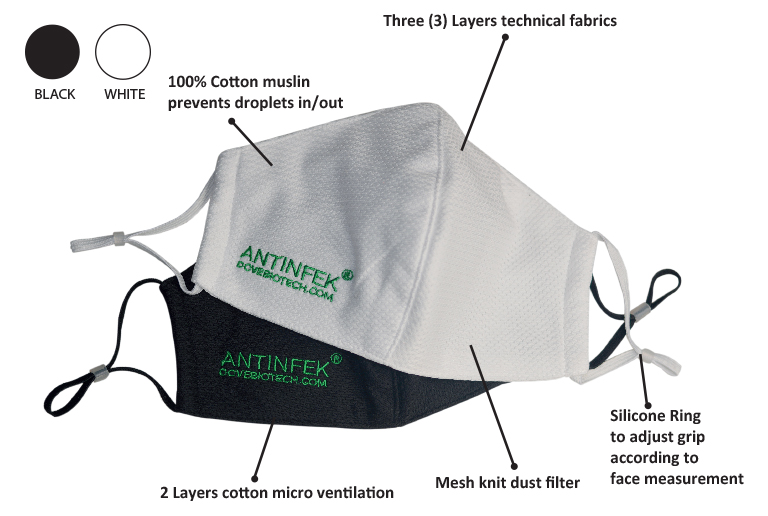 The masks are offering extra protective three (3) layers:
1 MESH KNIT POLYESTER (OUTER LAYER). TO ALLOW AIR FLOW AND FILTER DUST PARTICLES.
2 DOUBLE WEAVING SURFACE COTTON / MICROFIBER – DRY TOUCH (MIDDLE LAYER) TO FILTER DROPLETS.
3 100% COTTON PLAIN WOVEN MUSLIN (INNER LAYER) TO FILTER DROPLETS.